Another month another set of results…
It feels like just yesterday I was reporting on last month's results.
Last month I released another short survey, only 5 questions, focusing on traffic generation and learning topics.
Before we go through the results, let me link you to the October survey here: October 2018 Digital Marketing Survey.
Take few minutes to fill out that survey, it's only 9 questions and will help me gauge the types of content you want to see in the future.
With that, let's dive into the results from last month.
Question 1: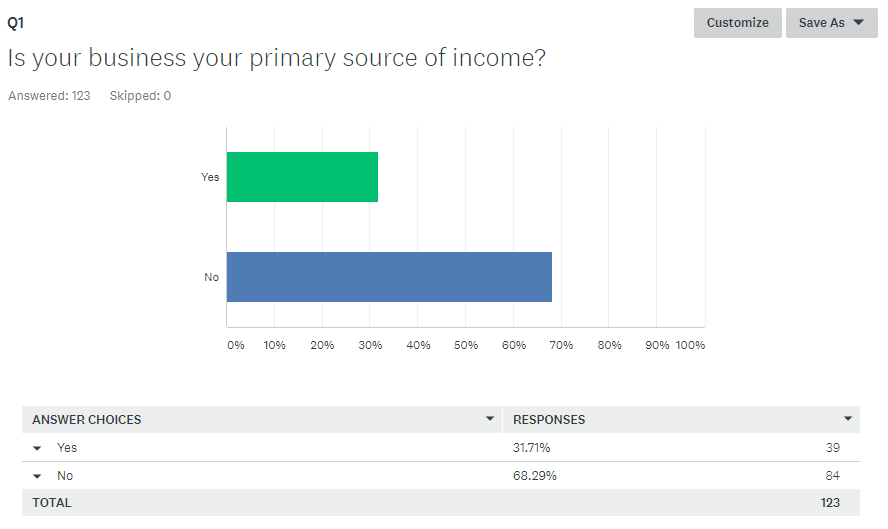 Only 30% of responses said that their business is their primary source of income.
To be honest I found this encouraging. Most surveys that go out to internet marketing lists find that under 10% of their audience is full time, with the majority of customers not having made any money with their marketing efforts yet.
Question 2: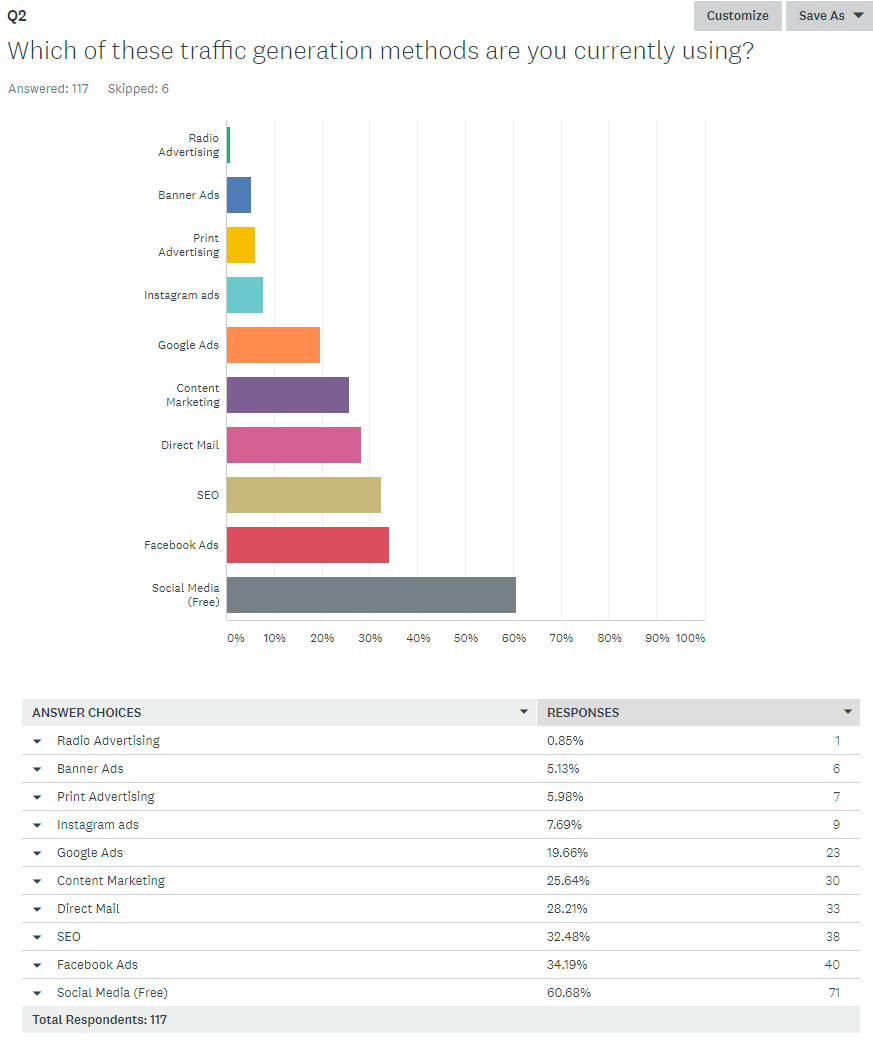 The majority of my customers are using free social media as their primary traffic source, with Facebook Ads and SEO tied for second.
I was surprised to direct mail as high on the list as it is, however in the comments a few people pointed out that I did not include email as a traffic source, and so they chose direct mail to represent that. I imagine if I included email it would have been even higher, perhaps second place behind free social media traffic.
Question 3: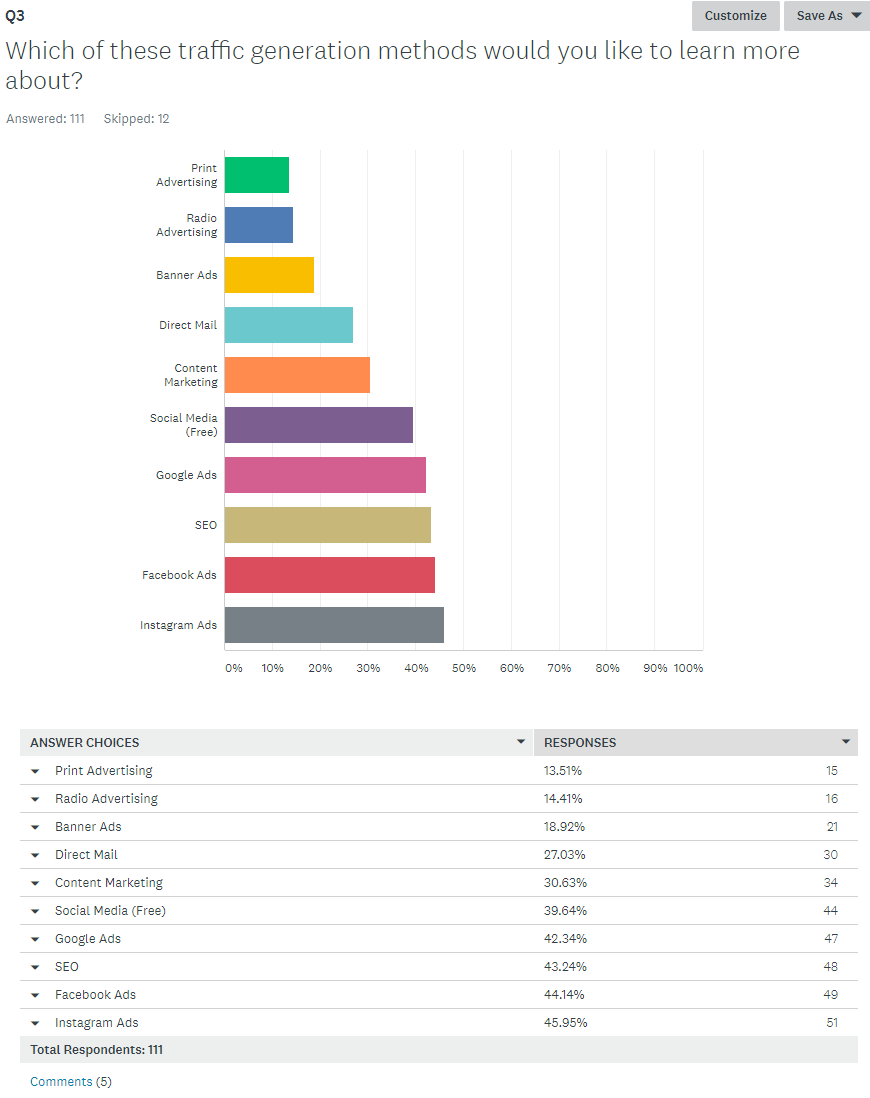 This is practically a 4-way tie!
SEO as well as the big online ad source… Facebook ads, Instagram ads, and Google ads are the hottest topics right now for people wanting to learn to generate traffic. 
Question 4: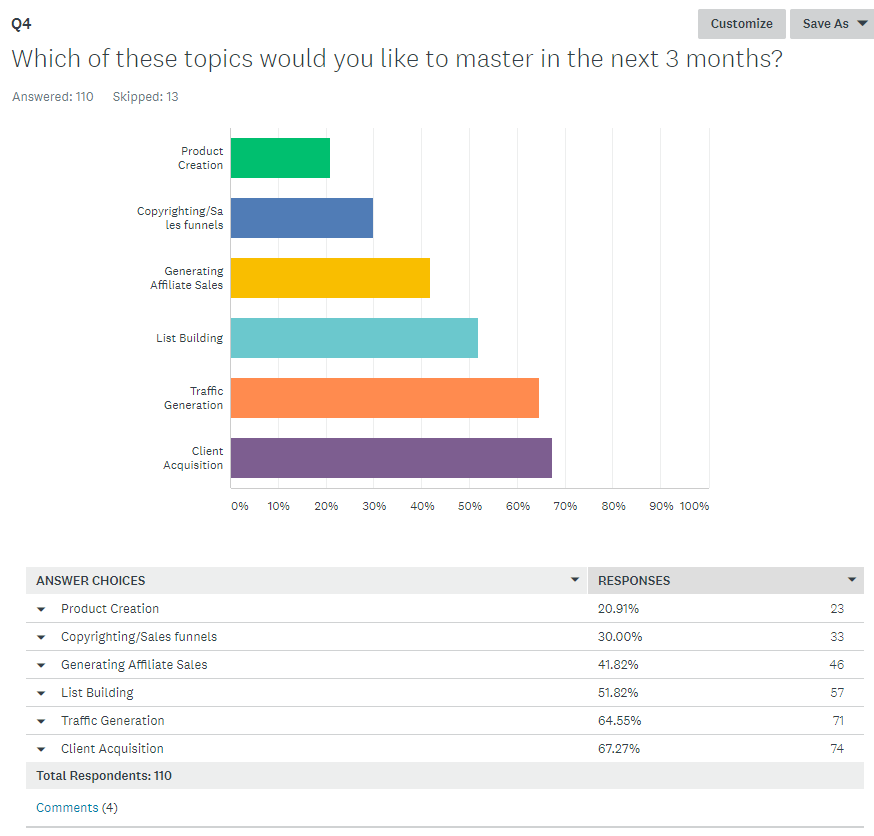 I find these results interesting…
Last month traffic generation was ranked as the biggest topic people wanted to learn, and this month it's only behind client acquisition. 
Question 5: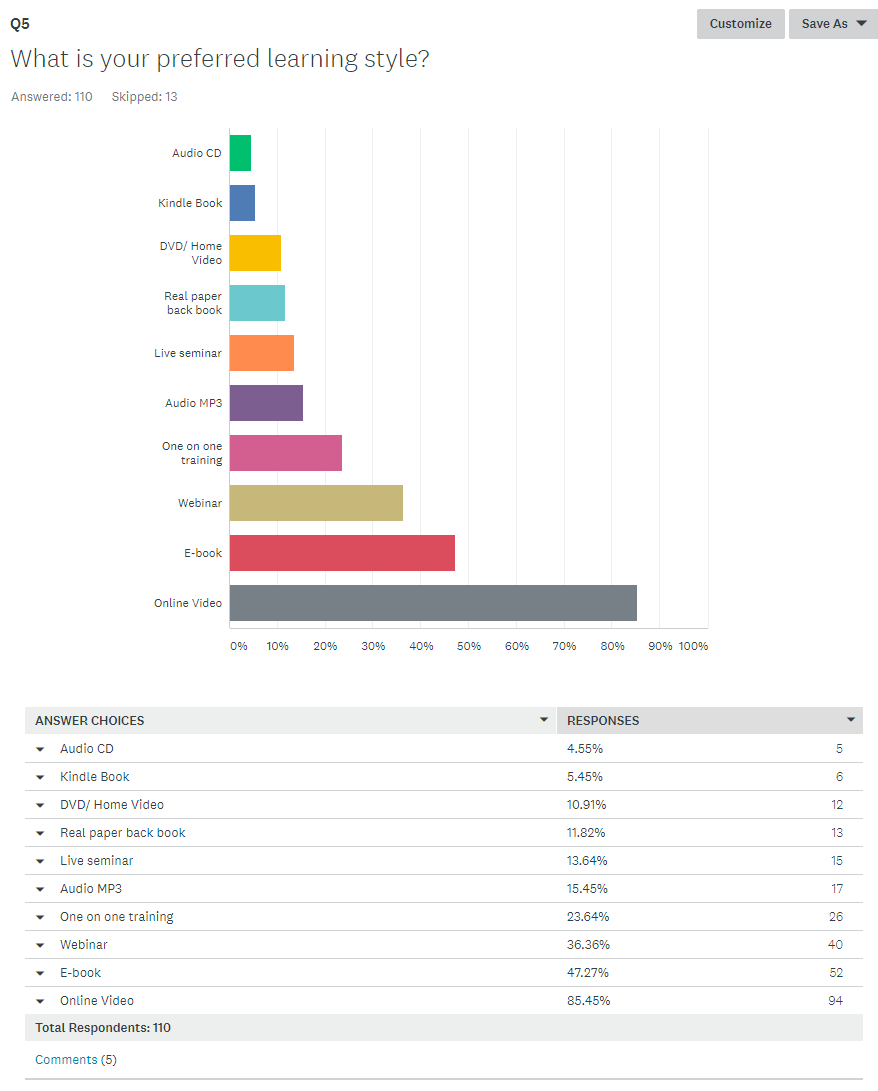 Overwhelming students love online video as their preferred learning style over anything else. E-books coming in a distant second, with only 24% of people preferring webinars.
Personally I love a good old fashioned paper back book and have been considering releasing my e-books in physical form, but it doesn't seem to be as popular with customers as it is with me. 
In Summary…
Traffic remains the hottest topic outside of landing clients with social media and SEO being the hottest topics both free and paid advertising. 
Online video is the preferred way to consume content, and around 30% of customers are currently earning a full time income with their business.
Thanks to everyone who participated in last months survey!
Remember: The October survey is live, and it's only 9 questions: October 2018 Survey, click here to participate
Leave me a comment below to let me know your thoughts on this survey.